Watercolors by Paul D. Brown
A Very Special Tour of the Utah State Capitol with David Hart and Roger Jackson
For nearly a century, the State Capitol has been one of Utah's most prominent landmarks. Designed by local architect Richard K. A. Kletting, the Capitol has been home to state government since its opening in 1916.
From 2004 to 2008, the Utah State Capitol underwent one of the largest historical preservation projects in the United States. In addition to safe-guarding the building against the risk of an earthquake, the project also repaired and restored the original beauty and artwork of the Capitol. Each year, thousands of people visit the Capitol to witness its modern magnificence and historic significance.
Join us with special guest speaker David Hart, the Architect to the Capitol who oversaw the expansive renovation, as we tour the Utah State Capitol building.  Enjoy his unique insight and "behind-the-scenes" stories about this spectacular renovation.  
Watercolor by Paul D. Brown
When
Saturday May 14, 9:00 AM to 11:00 AM  MD
Where
Utah State Capitol Building, Main Rotunda
350 North State Street
Salt Lake CIty, UT 84111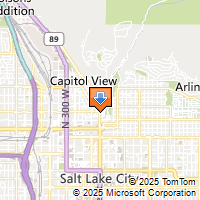 Driving Directions
Contact
Catherine Lay, Vice President
Institute of Classical Architecture and Art Utah Chapter
801-898-0444
catherine@kepcoplus.com